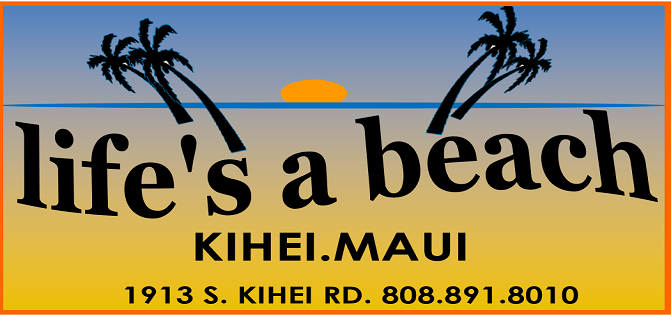 Aloha and Welcome to "Kihei's Corner Bar"
Aloha ! Welcome to  Life's A Beach a.k.a. the LAB located directly across the street from Kalama Park on South Kihei Road in Kihei, Maui Hawaii.  Just look for the big concrete whale!  It's  the place where locals and visitors come to meet, have a bite to eat, catch a sports event  on TV, watch the sunset from the lanai, play pool or Golden Tee Golf and enjoy a tropical beverage or a cold beer.  It has been a challenging time with closures and restrictions but we hope to get back to normal soon. Karaoke is now back 5 nights a week, and we look forward to live bands and dancing as soon as it is safe and allowed.  We welcome everyone to come enjoy our little corner of paradise.  There is always something fun going on at the beach!.
KARAOKE IS BACK !
SUNDAY MONDAY TUESDAY WEDNESDAY THURSDAY  7:00-11:30 PM
Only Kihei bar serving draft beer in true 160z pints & 24oz mugs!
Authentic Mexican Food

•

Margaritas

•

Mai Tais
Beautiful Sunsets • 

Free Smiles (under the masks :))
1913 South Kihei Road (Next to Foodland Supermarket)
Click Here for Directions
© Copyright 2021 Maui Bars | All Rights Reserved